Healthcare is a highly competitive industry, and acquiring new patients requires a robust digital marketing approach. From a flood of mergers and acquisitions to a large number of modifications to health insurance, the healthcare industry has been witnessing some substantial changes over the years.
One such patient acquisition method that has gained traction is social media. Social media platforms have enabled hospitals and healthcare practices to communicate with potential patients one-on-one while also giving vital information to assist them in making the best healthcare decisions.
What You Will Learn In This Article
Digital and Social Media Will Be India's Largest Media by 2023
The importance of social media marketing can also be aggravated by the Statista survey. According to the survey, the number of social media users in India increased by 365%, from 142 million in 2015 to 519 million in 2020. This number is increasing every day and is projected to go beyond 1.5 billion by 2040.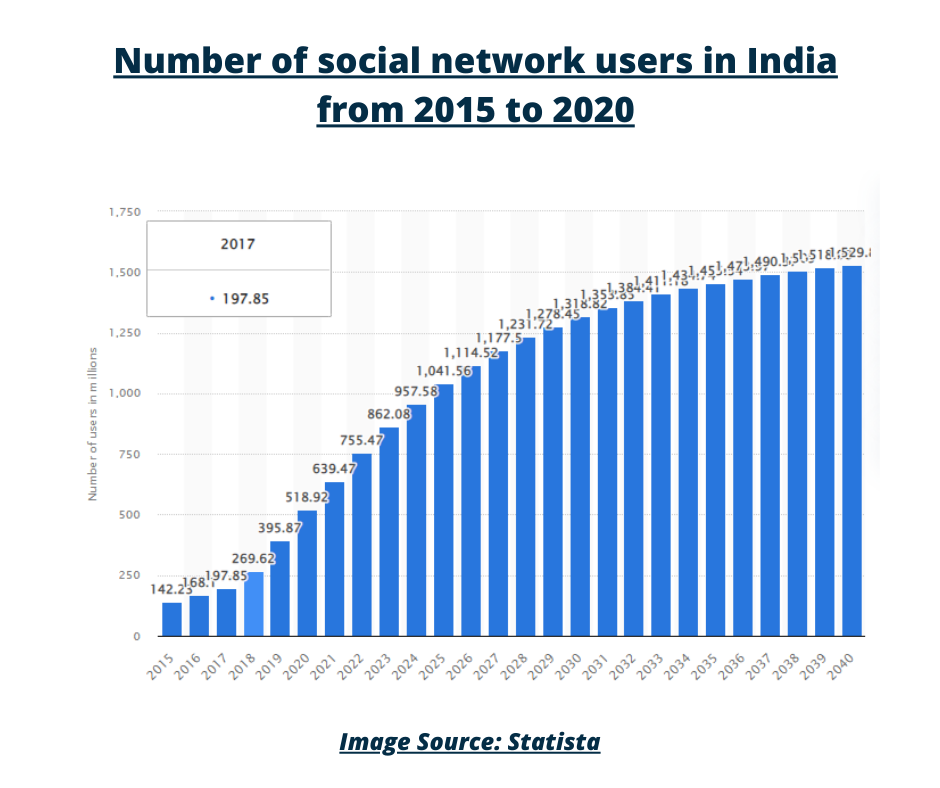 Another research highlighted that India's digital marketing ad spending grew by 37% to reach a size of $3.2 billion in 2019. The research projected that digital and social media will become India's largest media by 2023 with 5.2 billion spendings. However, the pandemic has accelerated the growth rate, and digital marketing ad spending already stands at $9 billion.
So, here we share how social media plays a vital role in healthcare marketing, while offering tips that you can use to promote your healthcare practice.
How Has Social Media Influenced the Marketing of Healthcare Practices?
Social media has replaced word-of-mouth advertising. If something is causing a stir, people are probably discussing it on social media sites like Facebook and Twitter. So, it has become critical for every business to use social media and even more for the healthcare industry, as healthcare is a people-oriented sector. Therefore, you must first understand what people want and then personalize your message according to their needs.
Social media is also an effective communication tool and one of the most effective platforms to sell services online. So, organizations that do not use social media will stay out of touch. In this fast-paced, ever-changing world of healthcare, this is not what you will wish to be.
Here Are 6 Best Practices for Social Media Marketing in Healthcare That You Can Follow:
1. Target the right audience on the right social media channel
Social media marketing is mostly about sharing content with your target audience. It is impossible to create and distribute content that will be of interest to everyone. As a result, defining your target audience is the first step in any social media marketing strategy. You can't look for "them" if you don't know who "they" are.
The next step is to identify the right social media channel for your business. Each social media network has its own set of users. People on Twitter and Facebook have distinct demographics and interests than those on LinkedIn. So, to get the most out of it, create specific ads for each social media site rather than using the same for all.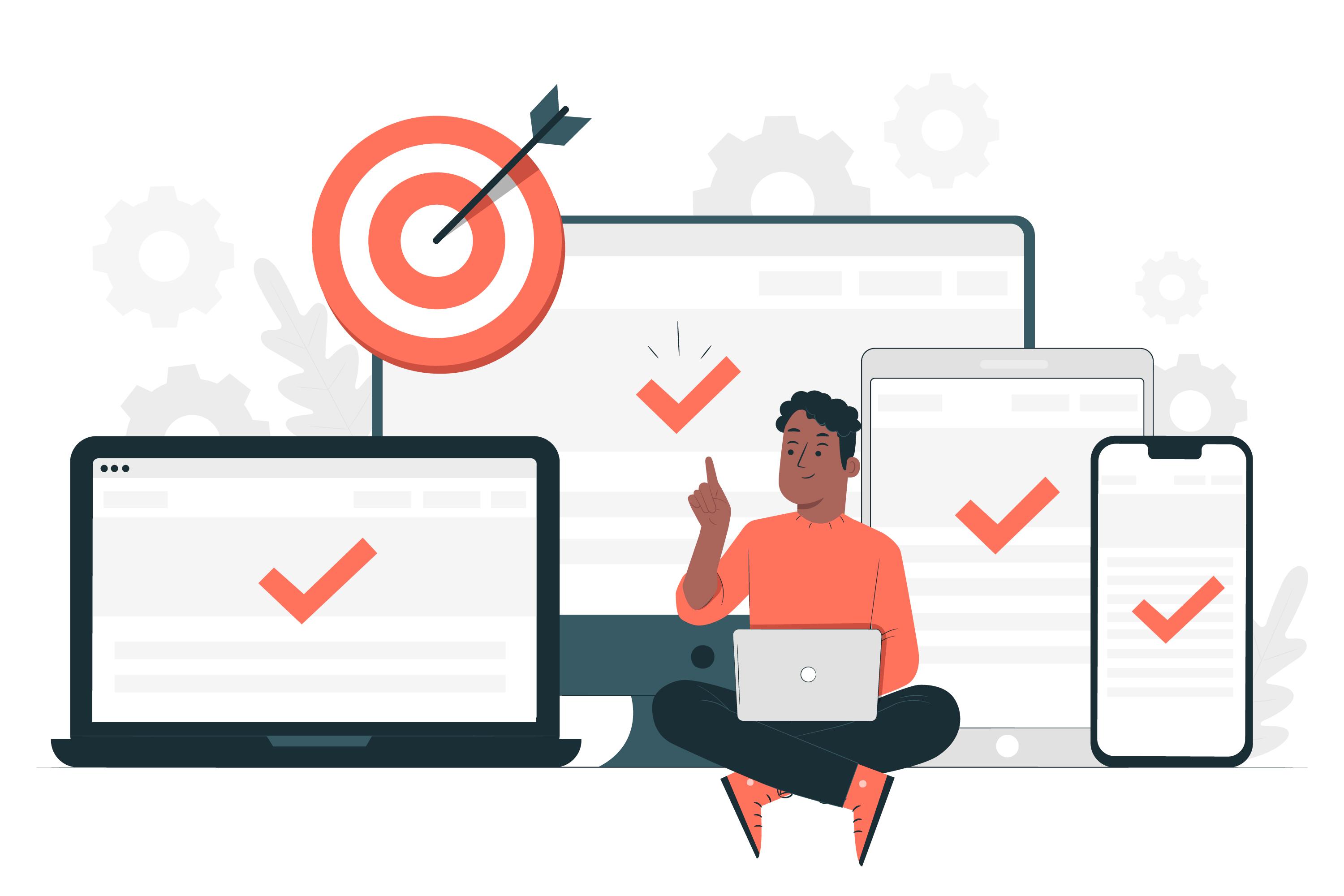 2. Provide preventative health information to your patients
Through social media, you can exchange doctor suggestions, health quips, and information about live medical operations. This may be accomplished by sharing photographs, YouTube videos, and infographics on Pinterest, Facebook, and Flickr.
You can share blog content on services such as LinkedIn, and Facebook. This type of content might contain pieces concerning recent health outbreaks, recent vaccines (such as a flu vaccine), and hot industry issues. Your patients trust you to cover the most recent healthcare news, and they are more likely to read your postings. So, highlight trending subjects to increase people's interest.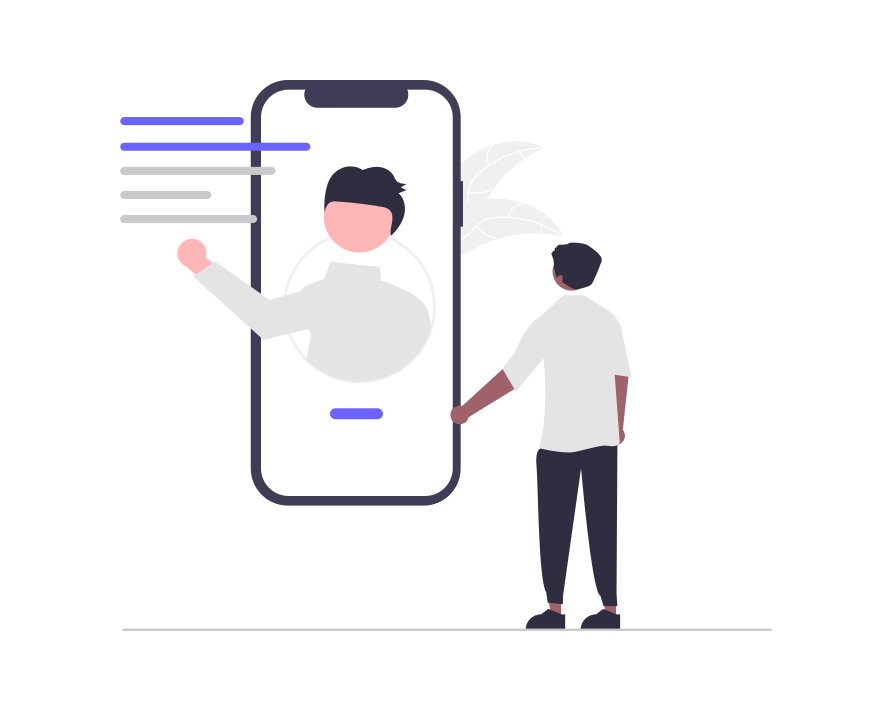 3. Listen, engage and answer patients' queries
Social media listening enables you to monitor social media conversations relevant to your profession. These discussions may help you understand how people feel about you, your company, and your services. You may also find out what they think about the competition.
Respond to patient concerns and complaints on social media through Facebook's online groups and discussion boards. Also, answering health-related questions on sites such as Quora and WikiAnswers further allows you to engage with an active community while improving your search engine rankings. You can also reach out to online communities through webinars and chats where healthcare specialists and patients may engage.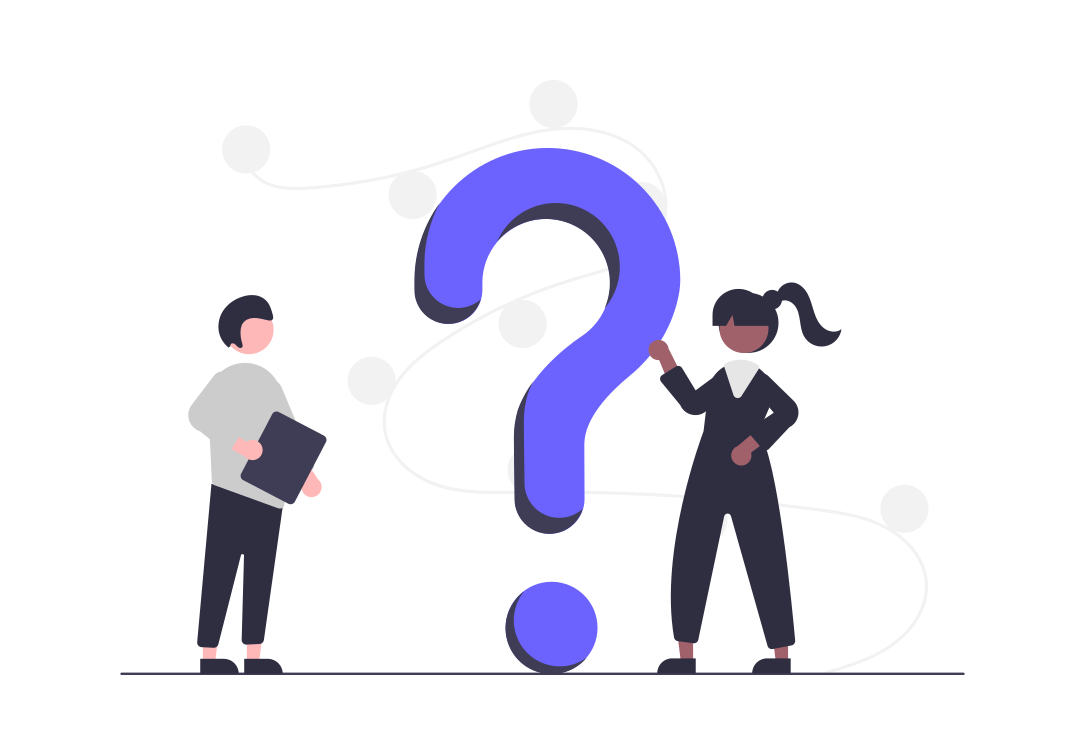 4. Raise awareness with practice updates, and industry news
Raising awareness about issues is an important part of healthcare social media marketing. The promotional content of your healthcare practice should be equally distributed for the best outcomes. For example, you may emphasize an upcoming event at your site one week and then publish some fascinating study findings the following week. Maintain the freshness of your content for your viewers.
Also, patient loyalty can be aided by raising awareness for various activities. For example, you can share how oncology nurses are demanding better nursing practices by visiting and educating lawmakers.
This type of updates indicates your team's enthusiasm for what they do. When patients notice this, it strengthens their relationship with your medical staff and facilities. They put their faith in you, and as a result, they are inclined to refer you to friends and relatives.
5. Motivate your patients with motivational quotes and real patient stories
Social media and healthcare don't have to be dull, or completely "fact-based." Patients and their families, especially when suffering from advanced-stage illnesses or going through complex treatments, might benefit from a dose of inspiration.
You can motivate your patients by sharing motivational quotes, videos, and stories of your past patients who successfully overcame their disorder. In addition to patient success stories, you can also highlight how you make a difference for your patients.
6. Use video elements and live stream
Consistently post photographs and videos to your social media accounts. This will draw attention to your practice and demonstrate that you are a skilled medical practitioner.
According to studies, live streaming receives a greater response than any other visual, including images and movies. You may live stream photographs of your practice, conduct seminars, or schedule time to answer health-related queries in real-time. Many practices have already started live-streaming their surgeries by using different digital platforms.
Social Media Can Give Your Practice an Unprecedented Advantage
Social media marketing for healthcare has evolved into a powerful tool for expanding a practice, improving the patient experience, and forging important relationships within the medical community.
Adopt the above-mentioned marketing strategies to steer clear of your competitors in this dynamic industry, and use social media to showcase how your practice is beneficial for your current patients and how it can be more appealing to your potential prospects.
If you need help developing and managing a professional healthcare social media marketing plan, please contact Healthcare DMS for a free consultation. Our team has assisted many healthcare organizations in improving their social media presence, and attracting new patients through them. We would be happy to hear from you!